OUR PROJECT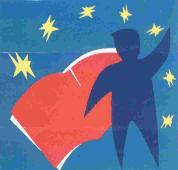 "
JOUNG PEOPLE:
EVERYDAY
LIVE
AND
ENVIRONMENT
"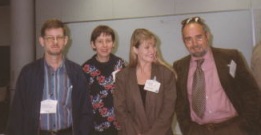 (outline of the project:
by Hendrick, Merja, Tina, Guido
13-10-96, Finland)




The pupils get to know each otherís everyday life:
- to make students aware of environmental problems.
- to make them aware of the existence of personal responsibility towards the environment.
- to make them aware that they are part of nature and what pollution of their environment is a form of self destruction.
- to study environmental problems of the places where pupils live and to try and solve them.
- to promote in young people, by studying environmental problems, the development of a transnational culture.

These goals will be achieved by means of exchanging information and observing the reality in which people live.
Pupils with special needs
- partial difficulty to socialize.
- slow learners.
Aims, objectives and expected outcomes of the project
- promote the sense of belonging to a larger comunity in Europe.
-make the students aware that thereís an existing environmental problem in Europe and try to find means to save our environment.